I am the Outreach officer for Space Exe at the University of Exeter, who organised a spectacular conference with speakers from Met Office, Goonhilly Earth Station, University of Exeter and the UK ambassador for NASA's OSIRIS REx. Our student led conference was a resounding success, with engaging talks and a great turnout of students and interested members of the community, with some people even travelling down from Bristol.
Video talks from the conference and information about what we do as a society and the speakers can be found here.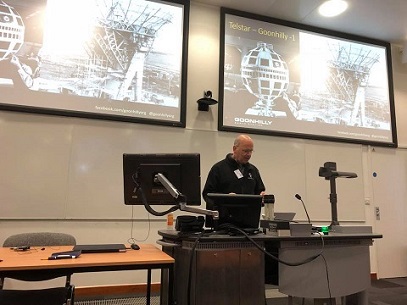 Space Exe Conference 2018. Ian Jones, CEO of Goonhilly Earth Station Ltd - satellite and space communications.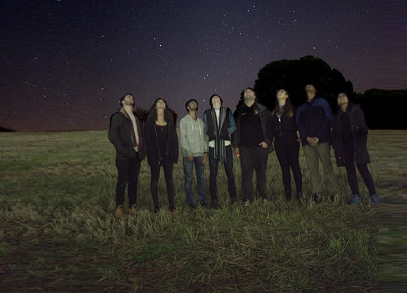 Myself and the team at a stargazing social.